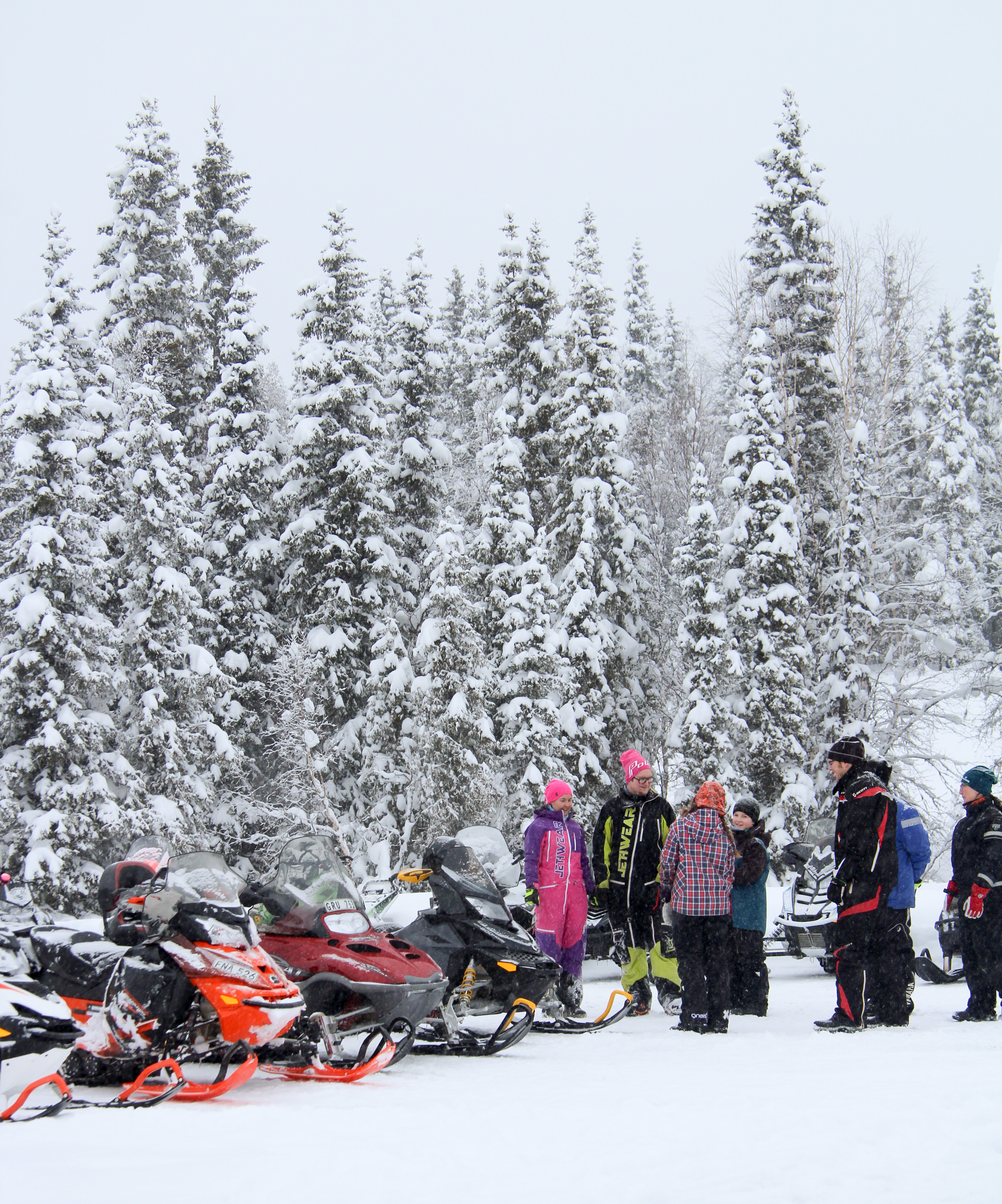 Many people get up to Tärnaby and Hemavan to practice winter sports and snowmobiling. The people that lives in #storumanlapland know that there are equally nice trails in the eastern part of the municipality and we also know, that it is well worth to stop here to try the snowmobile for a couple of days.
Solliden's snowmobile club is one of several snowmobileclubs that put in many voluntarily hours to keep the trails in top condition. In the eastern parts of the municipality, there are approximately 890 km of snowmobile trails that are used primarily by the local population. The tourists are mostly in a hurry to the mountains, but up there, the trails are much busier and the competition for the untouched powder snow is tougher. Here in Storuman Lapland you get plenty of space on the trails and there is a good chance to find nice powder snow where no one else has ridden. The snowmobile clubs marks out the trails during the season so it is easy to find your way across the lakes and through the forests. You can easily get out into the really deep forest and get to enjoy the wilderness pretty quick. It is nice and social to have an excursion destination with the snowmobile and there is a good chance to meet people with the same interest.
During the winter, Solliden's snowmobileclub arrange several activities for anyone to participate in. In the newly built clubhouse Volvobäckskojan, which is financed with the help of community fees, you can hold simple servings and events. The cottage can also be reached from the road for those who want to join without driving a snowmobile. – It is nice and social to have an excursion destination with the snowmobile, to get out and meet people, we try to make things happen outdoors in the spring and snowmobile trails fulfill an important function for outdoor life, says Jimmy Lindberg, president of Solliden's snowmobile club.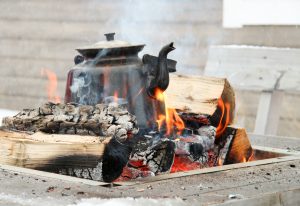 Along the snowmobile trails in #storumanlapland there are easily accessible lakes for those who appreciate winter fishing. You buy the equipment for winter fishing at Fiskehörnan or Utrustad which are two of the local stores that has everything you need and everything that you did not know you needed for your fishing and snowmobile excursion.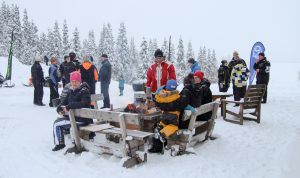 For more information about the snowmobileclubs and the trails you can check their facebookpages.